The Fielding | Save the Date Postcard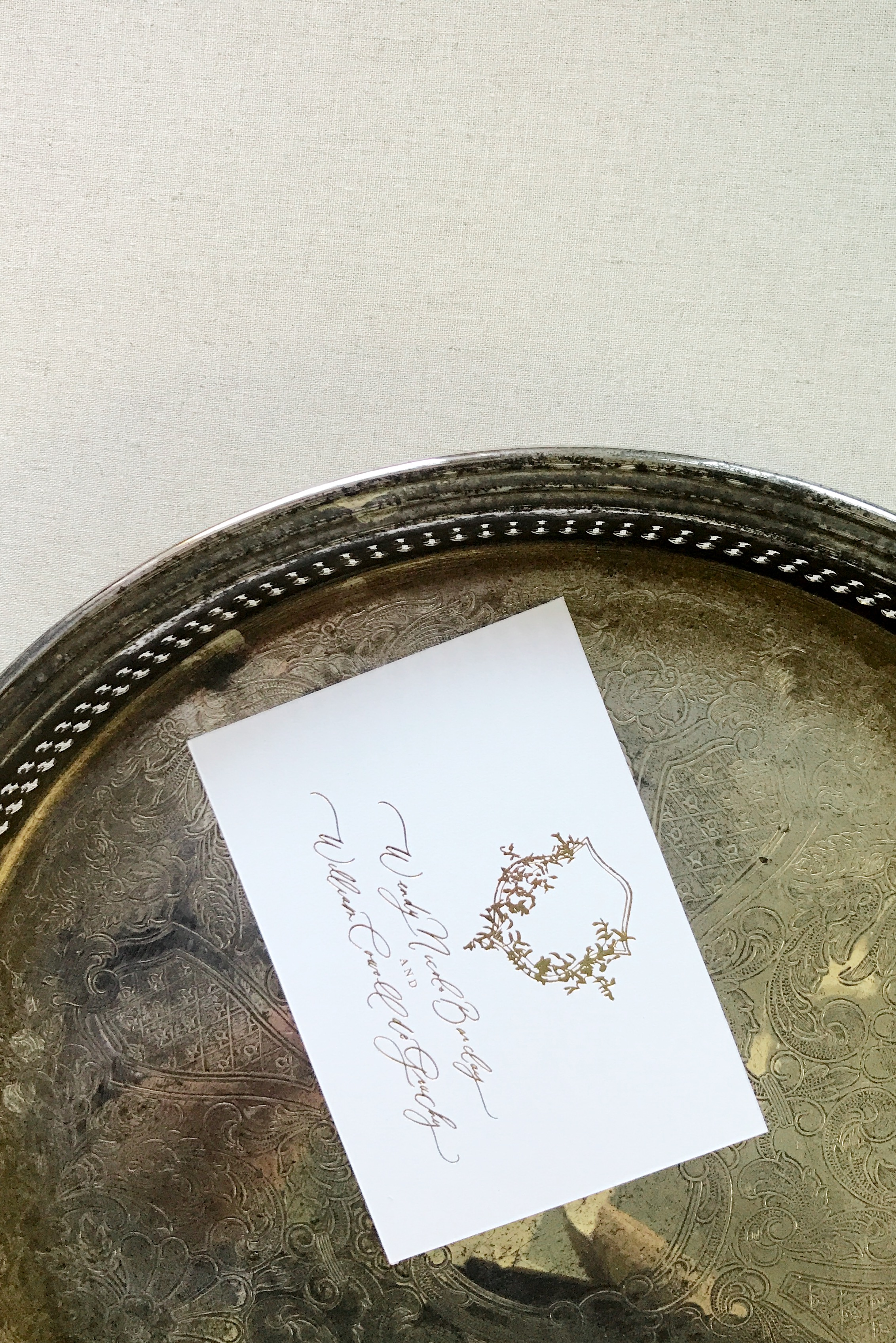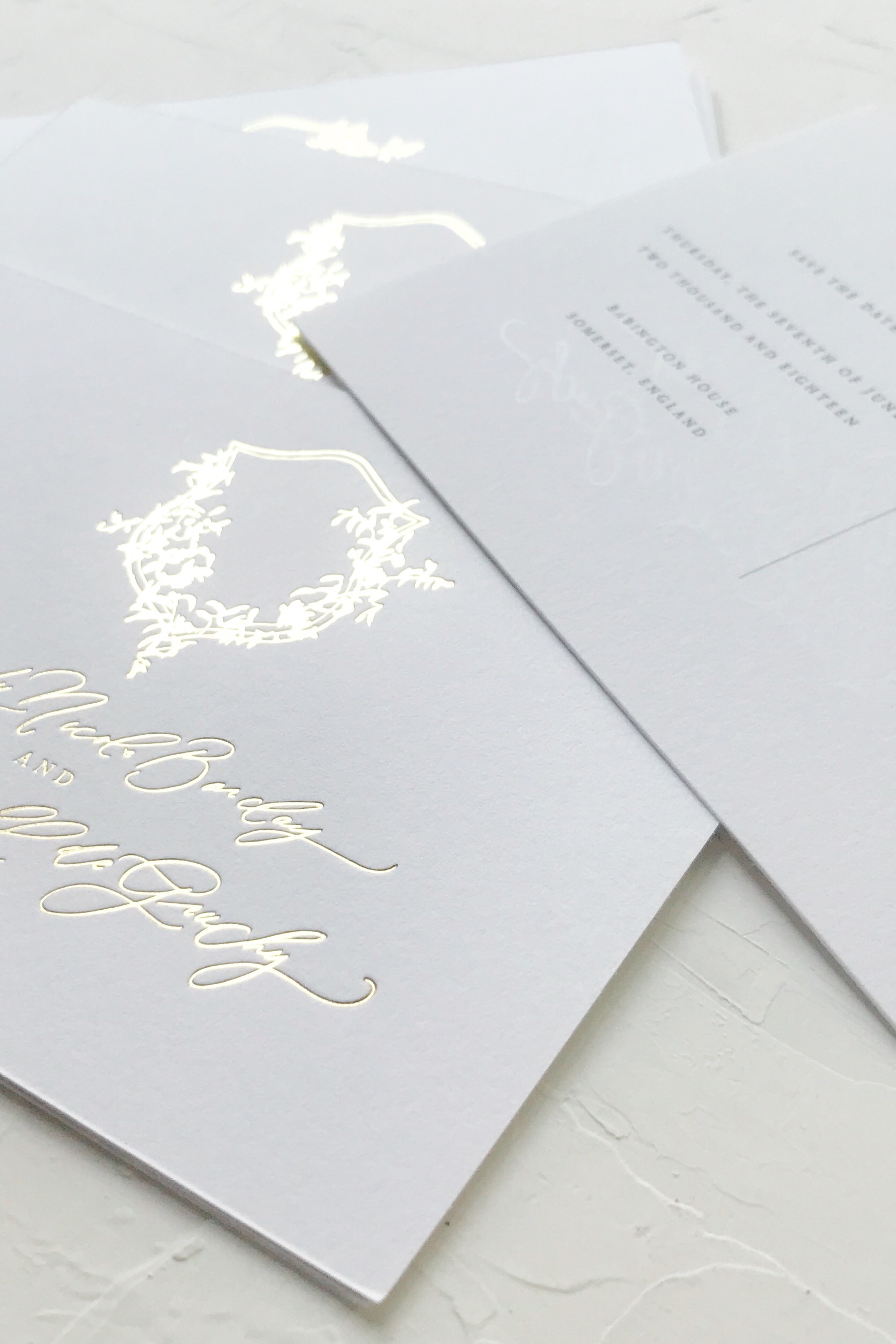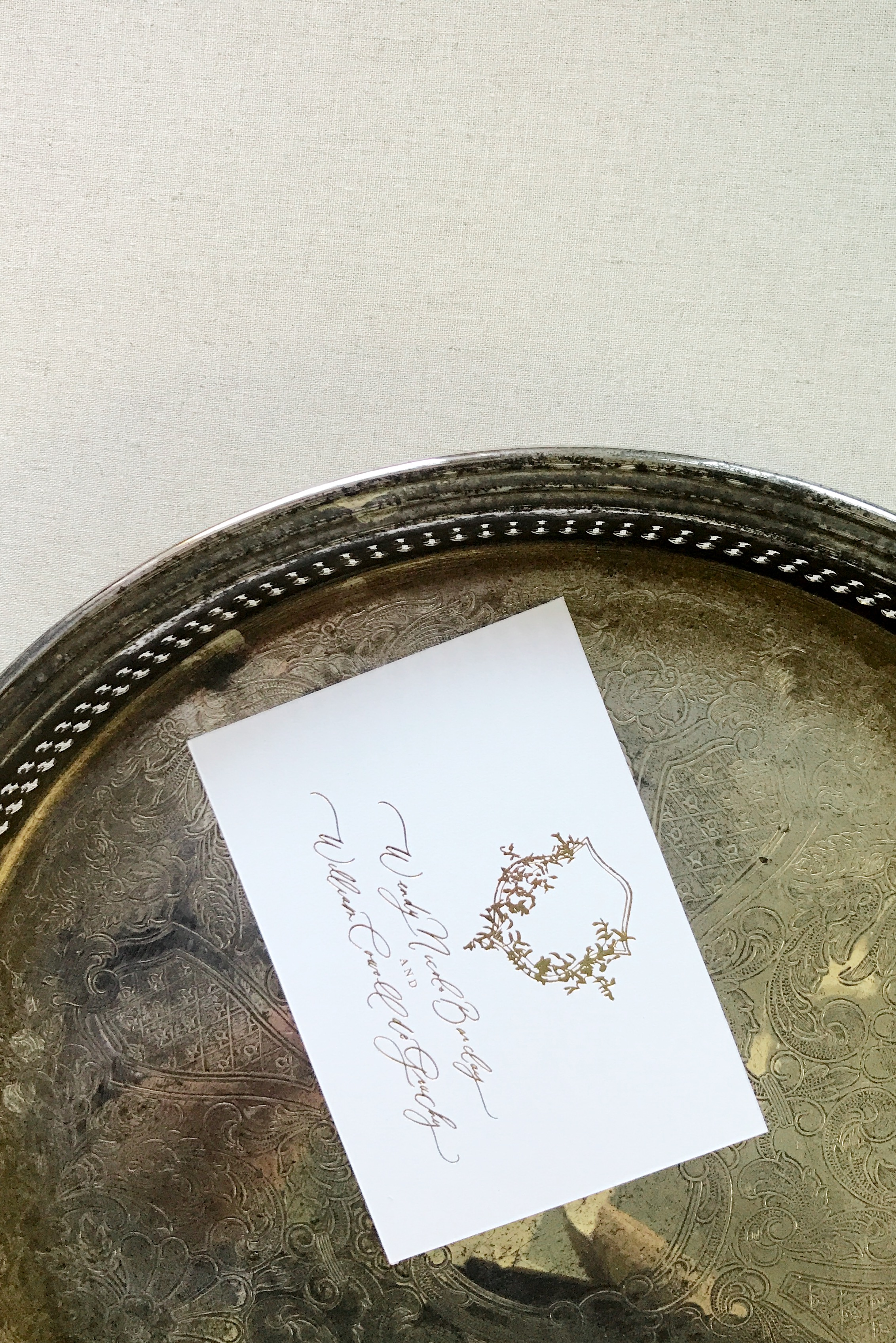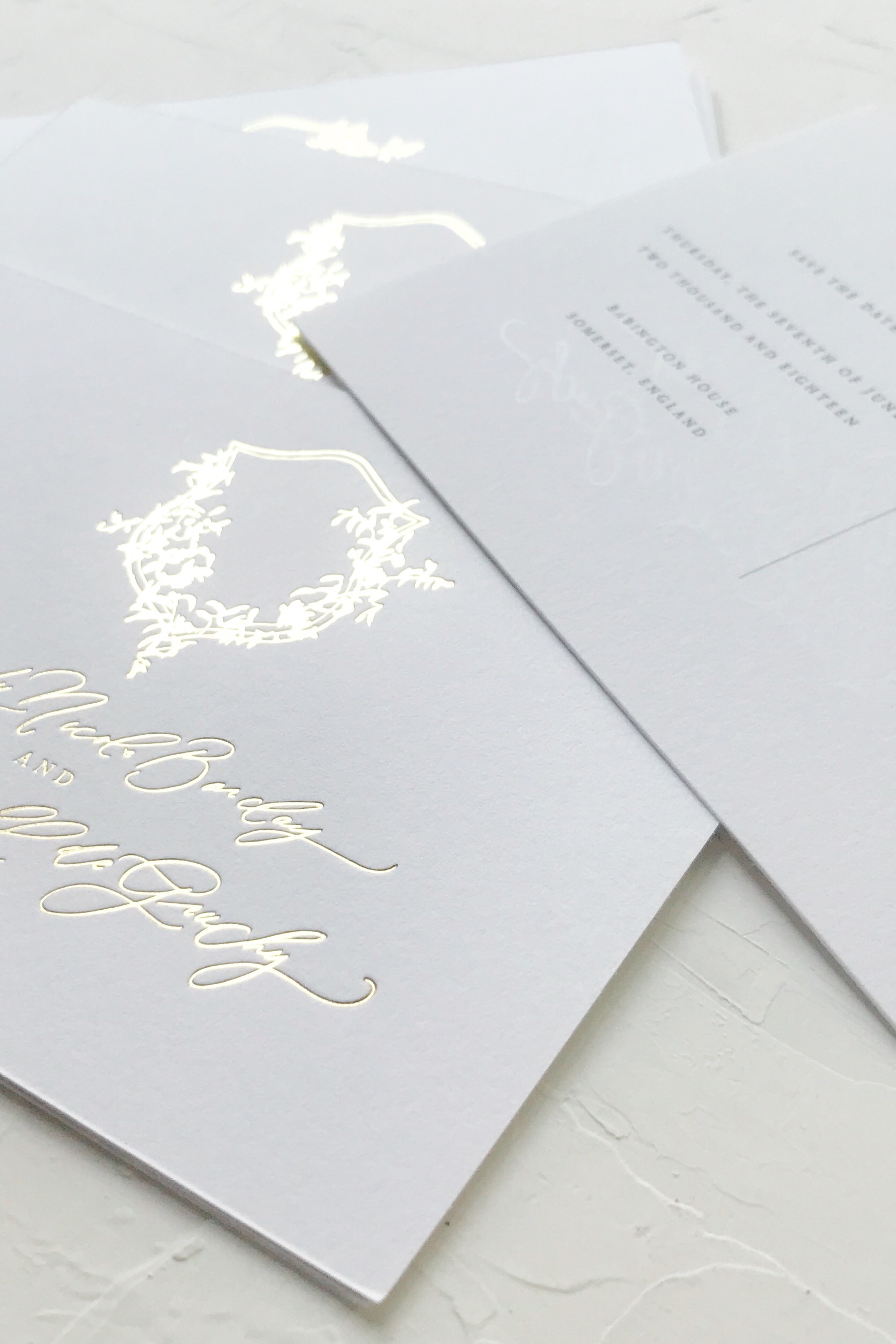 The Fielding | Save the Date Postcard
Classic with a touch of old world charm, this Postcard Save the Date features a greenery festooned customizable monogram crest, choose between calligraphy or elegant typographic monikers.
We print or press your Postcard Save the Date onto crisp double-thick cotton card stock paper.
To begin your order:
Choose the quantity and printing method below. Click 'Add to Cart' and fill out the following Semi-Customization Form to select your calligraphy style, paper and ink colors, and wording. For addressing options and more, please visit our 'Embellishment Shoppe'.
If you desire further customization or custom illustration, please see our custom invitations.
The Details:
Post Card: 4.25 x 6" Double-Thick Cotton Card
Featured Images:
Double-Thick White Cotton Card Stock
Classic Gold Metallic Foil
Once your listing is purchased, we will contact you within 2-4 business days to discuss your suite in detail and provide additional steps.
Visit our FAQ page for more information or contact us with questions.